Jayalakshmi Netralaya the best eye hospital in Kurnool.
Experts in Uveitis Treatment
Highly experienced doctors with expertise in treating Glaucoma and Cataract.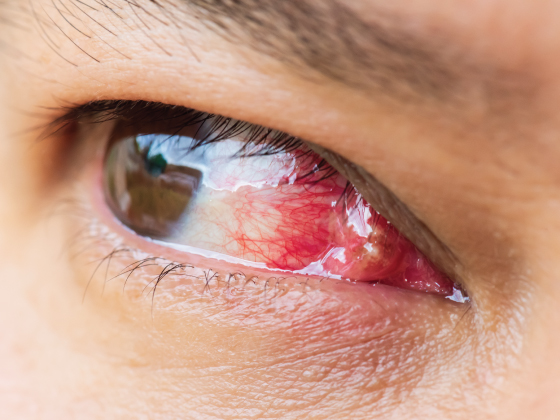 Uveitis is the third leading cause of irreversible blindness. Symptoms of uveitis are very variable and may include any one or more of the following depending on the part of the eye affected:

• Decreased Vision
• Floaters in the Eye
• Inability to see bright light
• Redness and Pain

Uveitis occurs as a result of an immune reaction by our body to substances our body considers foreign. It can present following a huge spectrum of diseases.

Genetic, infectious ,environmental, systemic and immunologic diseases are some of the predisposing factors whose association with uveitis has been proven.

An exclusive Uvea Clinic was started at Jayalakshmi Netralaya, in Kurnool headed by Dr J.J. Praveen to bridge this gap for the patients.

UVEITIS symptoms include: Eye pain, redness of eyes, sensitivity to light, blurred vision, floaters in vision, low sight. These signs of uveitis come suddenly and worsen quickly and can affect both eyes.

Uveitis is a serious condition that can cause permanent vision loss. Most cases get better with treatment.

Dr J.J.Praveen performs tedious job involving eye scans such as fundus fluorescein angiography (FFA) and optical coherence tomography (OCT), blood tests, CT scans, and examination of a sample of fluid from the eye and treats with the appropriate antimicrobial tablets and steroid eye drops, with or without steroid tablets.

Suffering from uveitis ? don't worry, book an appointment by phone or online today.