Jayalakshmi Netralaya the best eye hospital in Kurnool.
Specialist in Corneal Infection Treatments
Highly experienced doctors with expertise in treating Glaucoma and Cataract.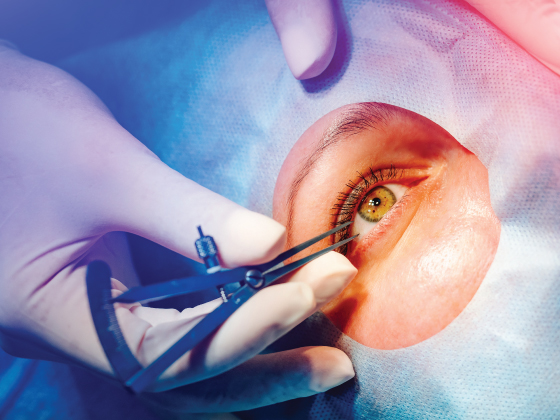 A corneal infection, or keratitis, occurs when the cornea is damaged by a foreign object, or from bacteria or fungi (often from a contaminated contact lens).

This can cause painful inflammation and can lead to corneal scarring. In the most serious cases, keratitis can cause blindness.

Some viruses and fungi can also cause keratitis. Tap water can contain a germ that causes keratitis, and contact lens wearers are more susceptible to this type of keratitis as well.

Some of the causes for Keratitis
● Eye injury from a scratch or foreign object
● Allergic reaction to deposits on the lenses
● Dryness of the eyes.

Symptoms of corneal infection
● Blurry or hazy vision,
● Eye that appears red or bloodshot,
● Itching and discharge,
● Very painful and watery eyes,
● White patch on the cornea

Our doctor is an expert in corneal transplant , he uses specialized equipment to determine the location, depth and severity of the corneal infection.

Dr J.J. Praveen is an ophthalmologist at Jayalakshmi Netralaya in Kurnool. Offer you the best treatment with proper prescription and anti-bacterial drops, antibiotics or antifungal treatment, as well as steroid drops for inflammation at highly affordable prices.

Be careful corneal infections can lead to loss of vision and, possibly, blindness. Get the best corneal transplantation for a better vision.

Don't delay, book your appointment today for a better vision.