Jayalakshmi Netralaya the best eye hospital in Kurnool.
Experts in suggesting best suitable Opticals and Contact lenses
Highly experienced doctors with expertise in treating Glaucoma and Cataract.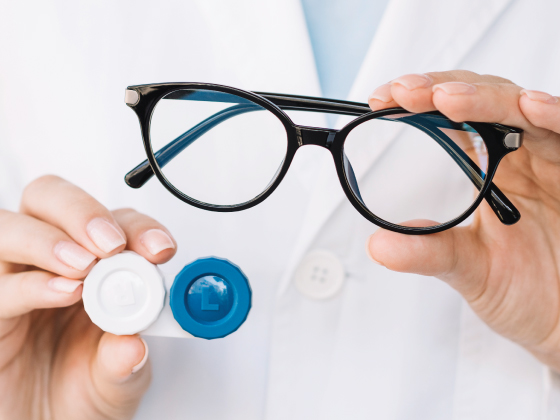 Jayalakshmi Netralaya in Kurnool, has range of optical and lenses to choose from and with assured quality.

Glasses and lenses are an effective way to enhance and sharpen your vision if you have near-sightedness, farsightedness, or astigmatism.

If you are facing any vision problems and if you don't have glasses or lenses. Dr J.J.Praveen ophthalmologist will provide you a comprehensive eye exam to find out perfect prescription strength.

Contact lenses fit over and move along with your eye to progress your vision in all directions. They are very comfortable for sports, exercise and swimming.

Jayalakshmi Netralaya in Kurnool. Will provide you wide range of lenses, frames, contact lenses of wide range of brands at an affordable price.

Prescribed eyeglasses and lenses are custom-made for your specific eye problems and eye measurements.

Dr J.J.Praveen best eye doctor evaluates your overall eye health and if have any signs of eye damage, infection, or eye diseases.

He will prescribe you the best glasses or lens based on your vision reports.

Select your best glasses and lenses at Jayalakshmi Netralaya in Kurnool To enhance your look and to have a clear vision opt for glasses or lenses

for more details consult us. Book an appointment online today.