Jayalakshmi Netralaya the best eye hospital in Kurnool.
Paediatric Ophthalmology Screening Tests
Highly experienced doctors with expertise in treating Glaucoma and Cataract.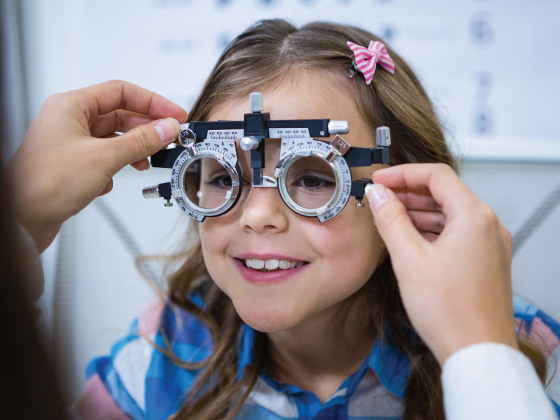 Children cannot always say what is bothering them. They cannot always answer medical questions and are not always able to be patient and cooperative during a medical examination.

If your child has an eye problem, is in need of surgery or medical treatment, or is having difficulty with reading or seeing at distances, a paediatric ophthalmologist has the experience and qualifications to treat your child.

Paediatric Eye Care Is Different from Adult Eye Care. Our doctor is well-qualified and knows how to examine and treat children in a manner that is friendly, thereby encouraging them to stay relaxed and cooperate accordingly. In addition, our doctors use equipment specially designed for children.

Dr J.J.Praveen expert ophthalmologist at Jayalakshmi Netralaya, in Kurnoolis highly skilled in Performing surgeries, microsurgery, and laser surgery.

Specialised in diagnosing problems of the eye caused by diseases of the body such as diabetes or juvenile rheumatoid arthritis (JRA) and other medical and neurological diseases.

Diagnosing visual processing disorders , providing treatment for eye injuries and prescribing eyeglasses and contact lenses at affordable prices.

To get your children treated early, please book an appointment online or by phone today. We always care for your child vision and health .